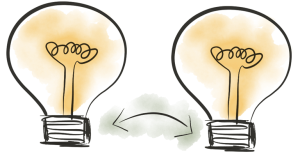 In many workplaces there are employees who in some way have a little more edge than most. As a manager it is important to get a group to operate dynamically and effectively, even if there are employees who have difficulty using empathy in practice, thus create situations of conflict.
If this happens frequently the employee could have a Systemizer profile, where both the company and the employee would benefit from becoming aware of this so that the workplace can find a common language to manage potential conflicts in an effective and respectful way.
An individual with a Systemiser profile is typically characterised as technically gifted, innovative and creative, a word equilibrist, visionary, storyteller and detail-seeker who wants to help make the workplace into the best in the country. But who often has their own opinions on how this should be done and who may find it difficult to engage in dialogue or compromise with others.
If someone criticises their lack of empathy, they are often hurt and it becomes very clear that they do not want to create these problems for themselves or others.
One dilemma may be that current coaching or development does not have the desired effect, and – as a manager may be forced to tell them no – sometimes with a problematic collaboration-based termination as the only way, although the cause is rarely due to lack of technical skills in the subject.
A person with a Systemizer profile needs to learn the social and psychological rules that other people understand intuitively. These explanations are based on a logical analysis of personality development with a focus on the employee's personality profile. The focus is ensuring that the employee understands the connection between their own thinking and values ​​and how a group of employees works dynamically and how they can contribute without necessarily wanting to control everything.