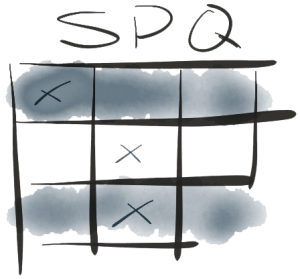 Test yourself
Gain wisdom about your personal profile by answering Systemizer's newly developed questionnaire: Systemizer Profile Questionnaire (SPQ).
This questionnaire covers 9 different areas used to chart whether or not people have a Systemizer profile. Once you complete the SPQ you will receive a description of your profile, as well as its strengths and challenges.
Enter the required information in the text box and then proceed to the questionnaire itself. We are continuously developing new aides and tools at Systemizer, so we would appreciate it if you could complete all of the following questions. All data is stored at Systemizer according to the current requirements for personal data under the Danish Privacy Act, no. 429 of 31/05/2000. You can complete the SPQ anonymously if you wish by going directly to "Next".
In order to meet the requirements for verifiable professional questionnaire surveys, some of the questions will come up with different types of negatives (not, rarely, difficult, fail, avoid, inadequate). This may complicate the response, but cannot be changed.